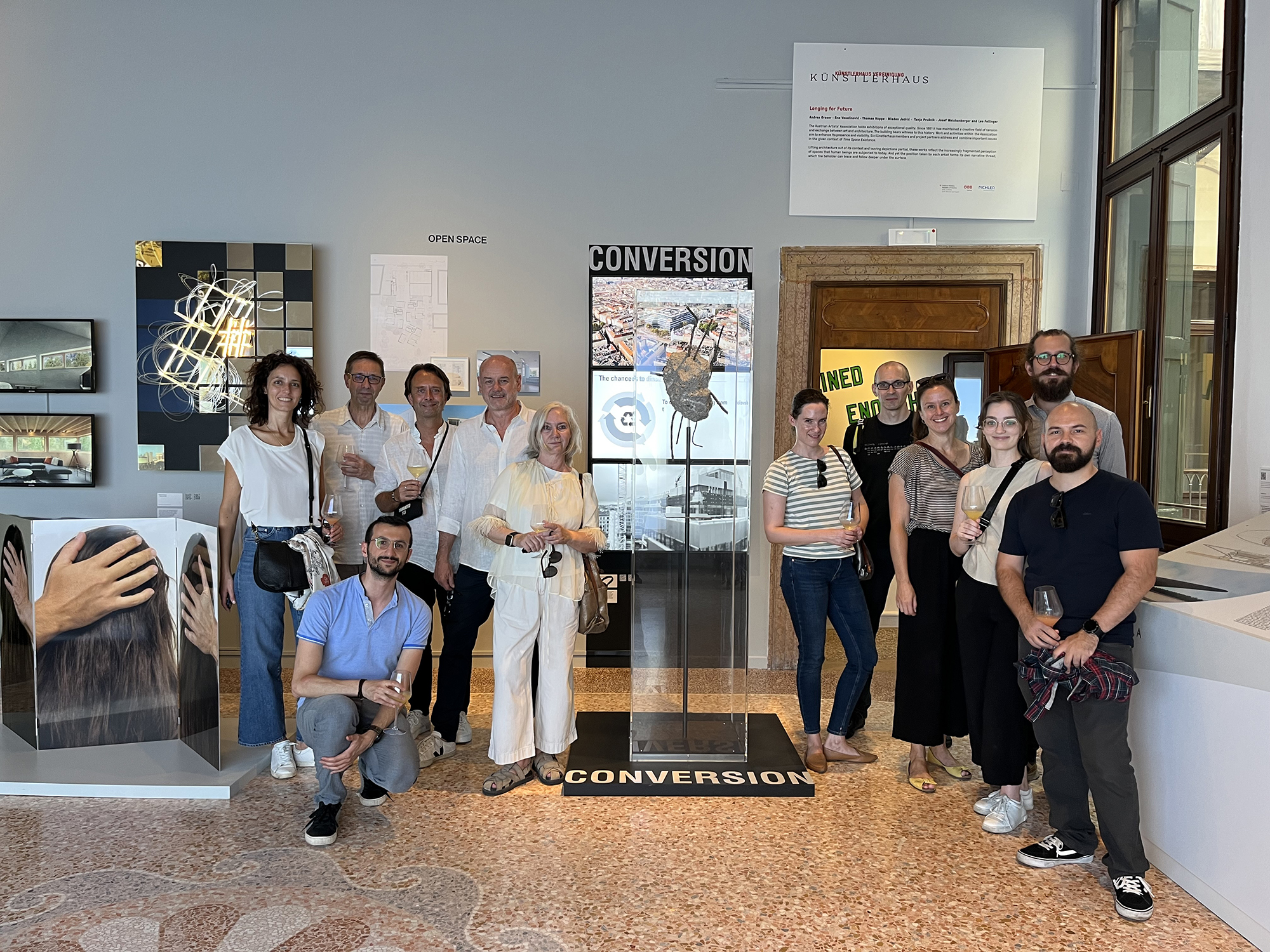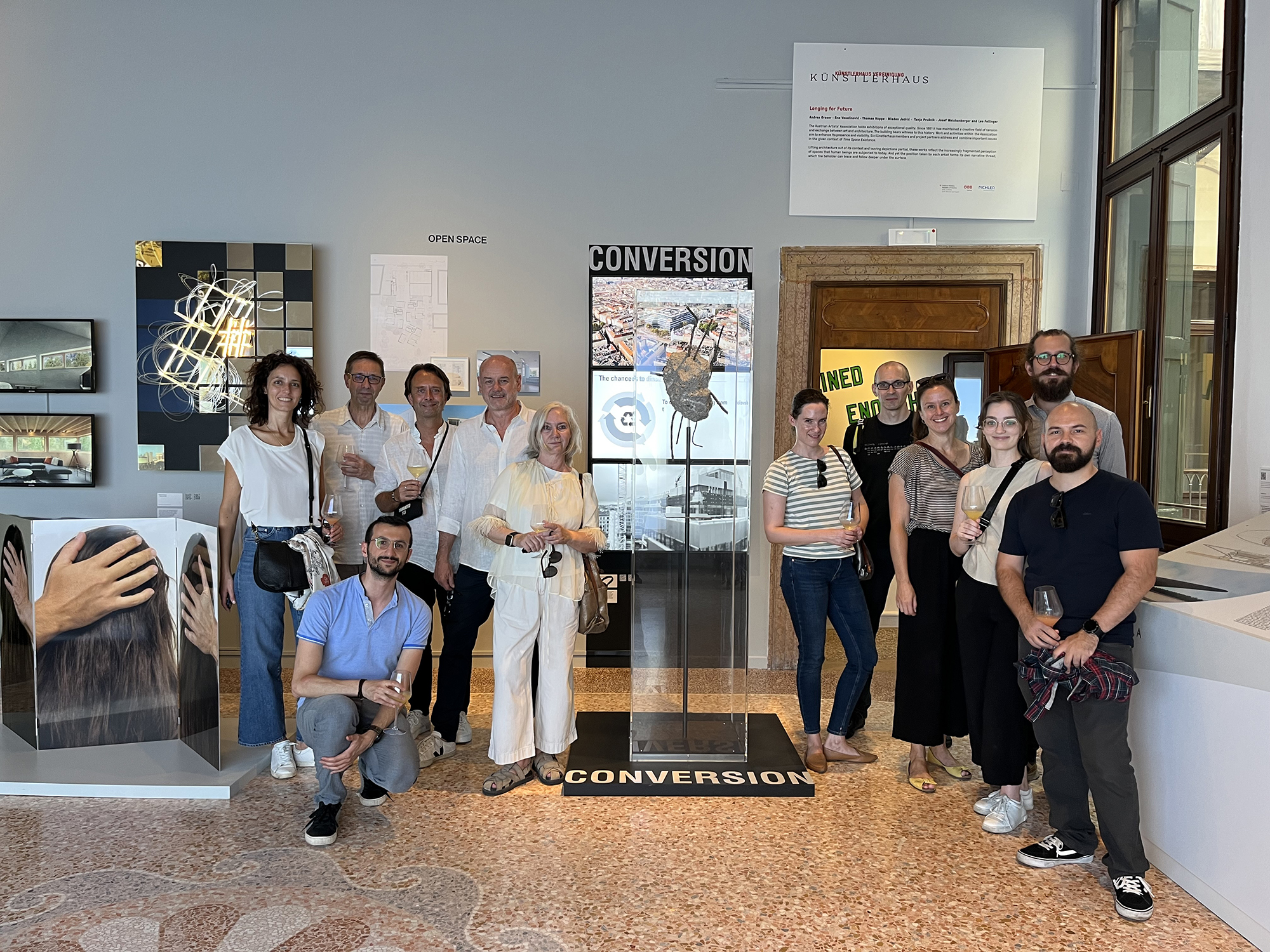 In mid-September 2023 we visited Venice, among other things to see our part of the exhibition TIME SPACE EXISTENCE at Palazzo Bembo.
The presentation is dedicated to current burning questions about sustainability and socially relevant models for the future.
With the conversion project Francis: metamorphosis of a building, we describe the city as a source of raw materials. Under the motto think twice before tear down, we show what opportunities for urban development and the environment lie in the transformation of existing buildings. Steel and concrete are seen as grey gold, whose lasting value enables a second life and thus maximum conservation of resources.
_____________________________________________
TIME SPACE EXISTENCE
20 May to 26 November 2023
Palazzo Bembo, Riva del Carbon, 30124 Venezia
Free entrance
More about the exhibition